PG Certificate In Healthcare Business Data Analytics
Program Overview: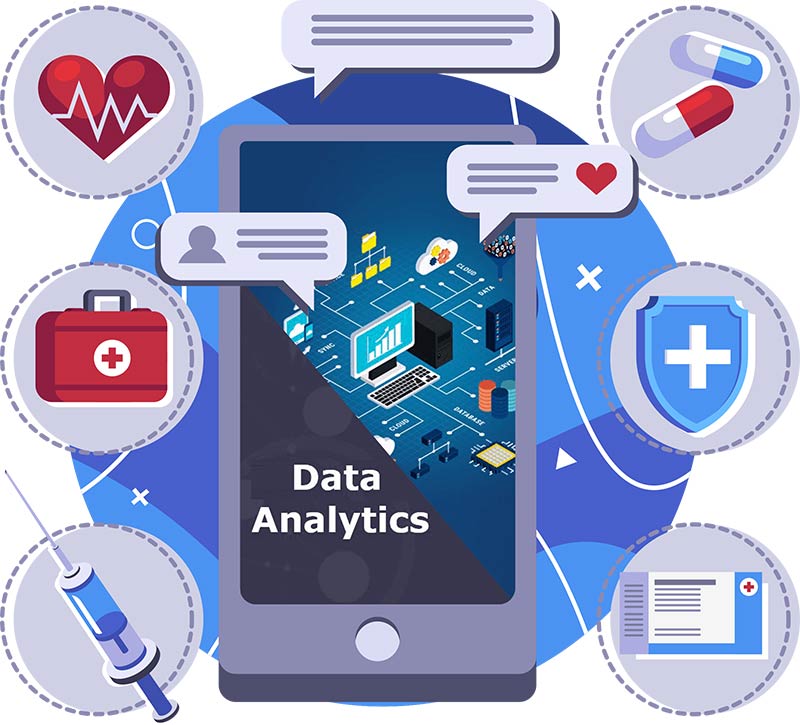 Big data analytics in healthcare is evolving into a promising field for providing insight from very large datasets and improving health outcomes and reduce costs. This certificate program offers an intuition to healthcare data analytics and the innovations in computing technologies. Modern healthcare analytical tools provides a technical solution to problems in various healthcare-related disciplines. All healthcare service providers require a critical understanding of the way in which healthcare data information is collected and stored. The aim of the certification program is to provide a platform for interdisciplinary researchers to learn about the fundamental principles, and applications of intelligent data acquisition, processing, and analysis of healthcare data. The experiential training embedded in the program will facilitate learners with hands on approach to the latest analytical techniques for healthcare problems and their relationships with one another. While this interdisciplinary nature adds to the richness of the field, it also adds to the challenges in making significant advances. The faculty team consists of experts from the global healthcare industry and reputed technology institutions who have a variety of perspectives about how to address the needs of the analytical challenges.
Program Goals:
At the end of the certificate course the candidate will be able to:
Apply analytical tools to critically appraise the patient care data and provide effective data visualizations that enhance quality of healthcare services.
Program Learning Outcomes: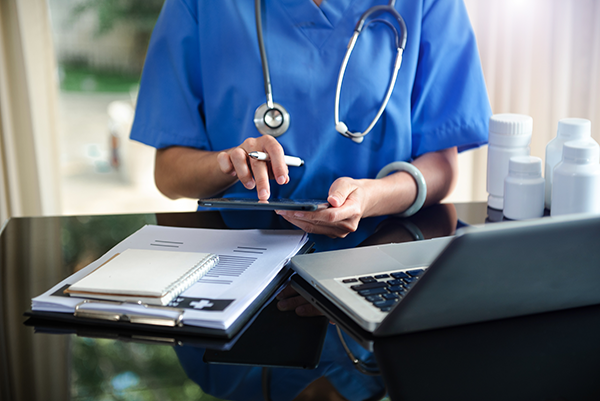 At the end of the course, the participants will have access to Business Analytics tools be able to:
Distinguish data that are vital to the system development of healthcare services.
Apply novel techniques for acquiring, organizing and making best use of healthcare data.
Explore recent developments and opportunities in healthcare computing.
Discuss emerging technologies that can help improve the health and well-being of patients.
Discuss emerging technologies that can help improve the health and well-being of patients.
Interpret epidemiological and behavioral data captured through social media.
Differentiate healthcare business metrics revenue, profitability or risk.
Investigate how analytics can help predict the future, and make better healthcare business decisions.
Critically appraise large data and synthesize an effective business presentation.
Recognize the variety of potential scope of employment in healthcare analytics.
Study Plan:
| Week | Topics - Week 1 - Week 12 | Resource Person | Lecture/Contact hours/Week | Practicals/Case Studies/ Hours per week | Credit hours |
| --- | --- | --- | --- | --- | --- |
| 1 | Introduction | Subash and Dr Mazin Gadir | 4 | 4 | 8 |
| 2 | Sources of Health Care Data | Subash and Dr Sandeep Reddy | 4 | 4 | 8 |
| 3 | Social Media Analytics | Subash | 4 | 4 | 8 |
| 4 | Business Metrics | Subash | 4 | 4 | 8 |
| 5 | Big Data | Subash and Dr Mazin Gadir | 4 | 4 | 8 |
| 6 | Tableau and ZOHO-Introduction | Subash | 4 | 4 | 8 |
| 7 | Clinical Decision Support Systems | Subash | 4 | 4 | 8 |
| 8 | Healthcare Fruad Detection | Subash | 4 | 4 | 8 |
| 9 | Data Visualisation | Subash and IIT Madras Faculty | 0 | 8 | 8 |
| 10 | Tools in Business Decisions | Subash and Dr Thillai Rajan (IIT Madras Professor) | 4 | 4 | 8 |
| 11 | Field Visit | Subash and Dr Khalid | 4 | 4 | 8 |
| 12 | Data Presentation and Story Telling | Subash and Dr Rahul Goyal | 4 | 4 | 8 |
Career Opportunities:
The field of healthcare has often seen advances coming from diverse disciplines such as databases, data mining, information retrieval, image processing, medical researchers, and healthcare practitioners. Computer scientists are usually not trained in domain-specific medical concepts, whereas medical practitioners and researchers also have limited exposure to the data analytics area. This has added to the difficulty in creating a coherent body of work in this field. The result has often been independent lines of work from completely different will provide a unique perspective of healthcare related opportunities for developing new computing technologies.
Target Audience:
Health Operations Manager
Administrator (Hospital Administrator, Diagnostic center Head, Head Clinics)
Medical Administrator
Pharmaceutical Product Manager
Marketing Executive
Finance Manager in Health Industry
Health Policy Advisor and Strategist
Healthcare Management Information Systems Advisor
Working Pharmacist (Hospitals, Clinics and Retail manager)
Nursing manager and Laboratory Manager
Medical Insurance Network provider
MOH Staff and Administrator, Ministry of Education, Dubai Police
---
Expert Reviews:
"I am impressed with the curriculum and the design of the PG certificate program in Healthcare data analytics. An increasing number of professionals are looking for top notch data analytics courses in different domains. The relevance of data analytics in Healthcare is second to none. I have no doubt that your intended program will fulfil a significant gap that exists today in the Healthcare industry. The program would provide a significant learning opportunity not only for students, but also for working managers who aspire to acquire data management skills. I am sure that the course is relevant to the rising demand and will be well received by employers."
Prof. Thillai Rajan A.,
Department of Management Studies and Centre for Research on Start-ups and Risk Financing (CREST)
IIT Madras, Chennai 600036
"Thank you for your email and to include me in this program. I have reviewed the program and I believe you cover the topic very well. I will add a topic on benchmarks in Data analytics and use cases from different countries. Also, you can have a section where tech companies will present to the students to give them a flavour of what are the industry trends out there. We can even prepare an official site visit to MOHAP or DHA to see some of the data analytics achievements in healthcare."
Dr Mazin Gadir, IQVIA :
Data and Digital Health,
Health systems and Healthcare Innovation, MENA